The fee is all inclusive and sits between 0.6 - 1.2% depending on the total balance in your account. You will not have to pay anything in addition to this fee. Have a look at what our fees include and use our calculator to determine your fee.
The following table provides an overview of how Inyova compares with other investment approaches: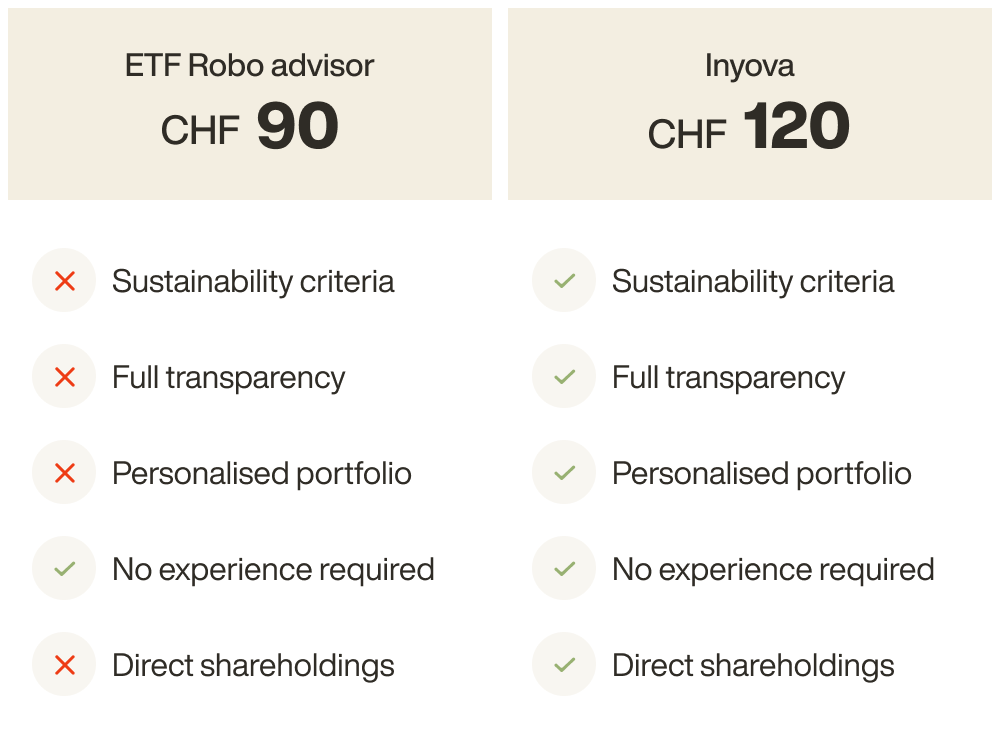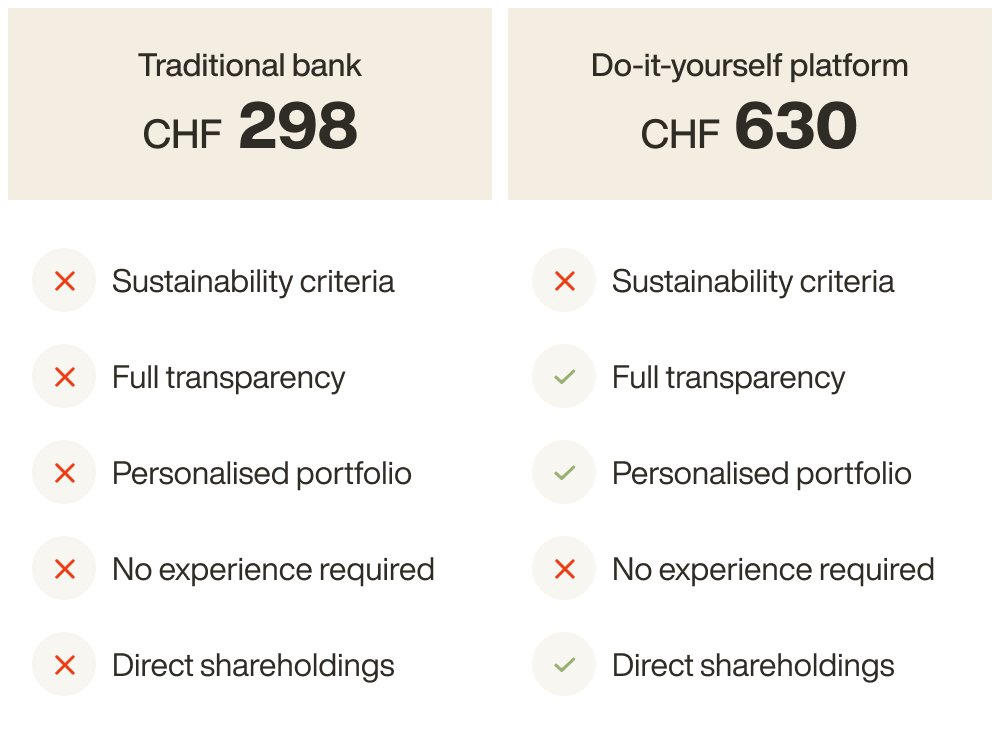 _____________________
Here is a more detailed explanation of how the costs are calculated and when exactly they are charged on your account:

We always look at the daily end-of-day value of your investment to calculate the fee. We then add up the daily fee calculations and charge the fee at the end of the month on your account. If the yearly fee is 1.2%, you pay 0.1% per month on your account balance. This would amount to the following costs per month (assumed your investment stays the same on the market):

Example 1:
Account balance: CHF 5'000
Your fee is: 1.2%
Monthly fee: 0.1%
Monthly cost: CHF 5
Example 2:
Account balance: CHF 50'000
Your fee is: 1%
Monthly fee: 0.083%
Monthly cost: CHF 41.50
Do you want to start investing with Inyova, but without paying fees for the first months?
If you like our concept, share Inyova with your friends and give them your referral code. When they use it, we will plant a tree for each of you. If the two of you invest with Inyova, you will both benefit from 6 months free investing.
You can find your referral code in your Inyova dashboard in the "promotions" tab.